A Ray Of Sunshine Sheet Music (Piano)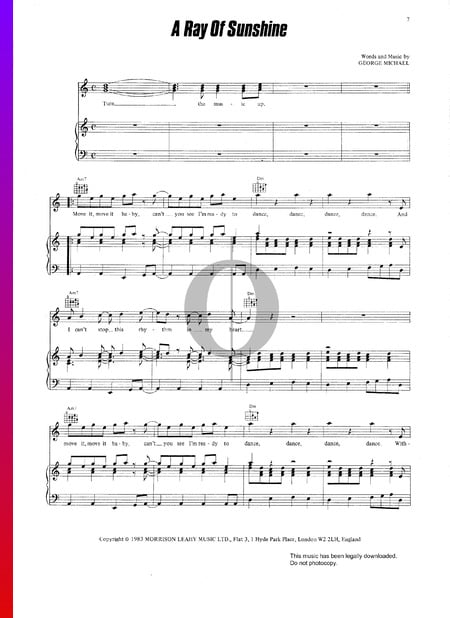 Level

50/100

(Ambitious)

Scoring

Piano Solo

Category

Key
Other arrangements are available in your region. Show more
We are sorry. This song is currently unavailable in your region due to licensing restrictions.
The sheet music for A Ray Of Sunshine is a piece by Wham! and has 3 pages. The arrangement is suitable for Piano, Guitar, Voice.
PDF download

Lifetime access

Officially licensed Music
About this arrangement
Title

A Ray Of Sunshine

Artist/Band

Composed by

Year

1983
Category

Pages

3

Scoring

Piano Solo

Instruments
Audio samples for A Ray Of Sunshine by Wham!